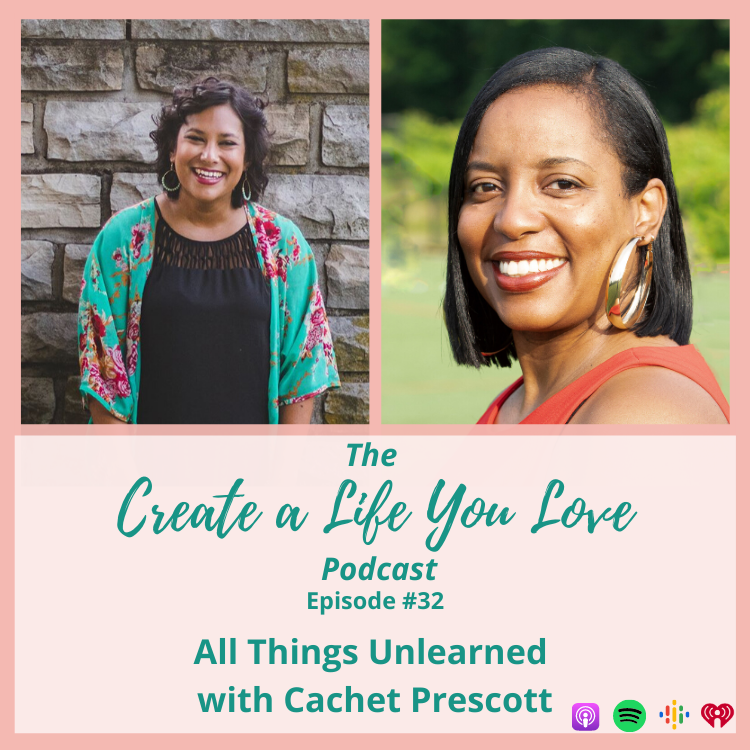 Welcome to today's episode of The Create a Life You Love Podcast.
I was excited to connect with Cachet Bird Prescott from All Things Unlearned. Cachet is a Mindset Coach, Podcaster and Speaker who came to talk about unlearning and how it can help YOU take charge of how you show up and move in the world.
Our discussion took us many places including:
⭐️ What unlearning is and why it's important to the personal transformation process
⭐️How to recognize and identify areas that you may need to unlearn in your own life
⭐️ How to proactively embark upon your own unlearning journey
⭐️And so much more!!!