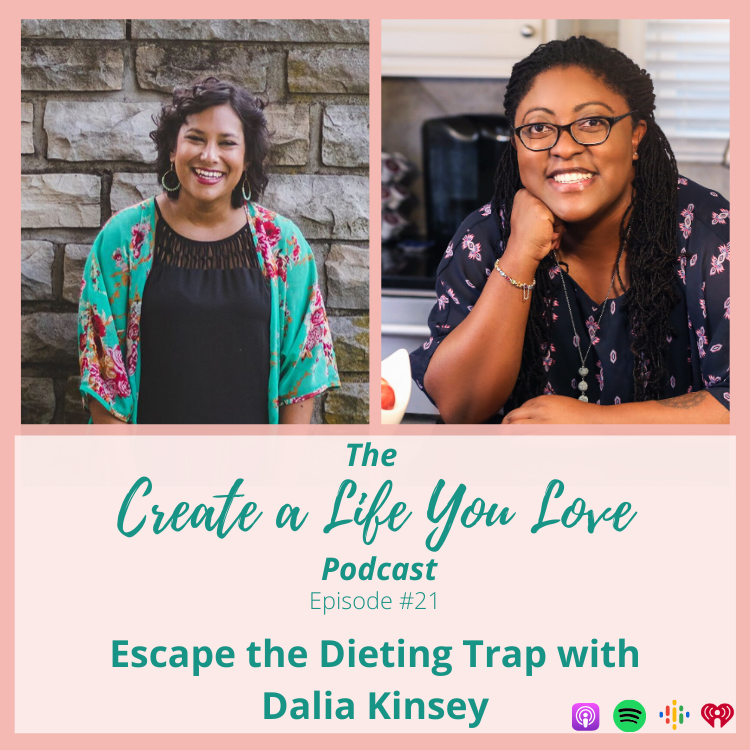 I was thrilled to have Dalia Kinsey who is a registered dietitian and a Body Lead Eating Coach. She shared tips and a message of food freedom and self love.
⭐️⭐️⭐️Check out her FREE gift to all listeners:
Intro to Intuitive Eating Handout which can be found at: www.daliakinsey.com/guiltfree
The host, Chantal Cox, is the author of "Create a Life You Love: 10 Healthy Habits to Transform Your Life Now," and founder of Create a Life You Love Coaching. Chantal empowers women who want to break the chains of anxiety and depression through transformation coaching and sharing the CALYL Foundational Habits.
You can catch other video episodes of The Create a Life You Love Podcast within the free Facebook Group: Create a Life You Love Community. facebook.com/groups/CALYLCommunity
🎙Do you have a message you want to share and want to be a featured guest on The Create a Life You Love Podcast? Apply at https://forms.gle/SLBueVJEtSKkKf1h7
Enjoy the Journey,
Chantal