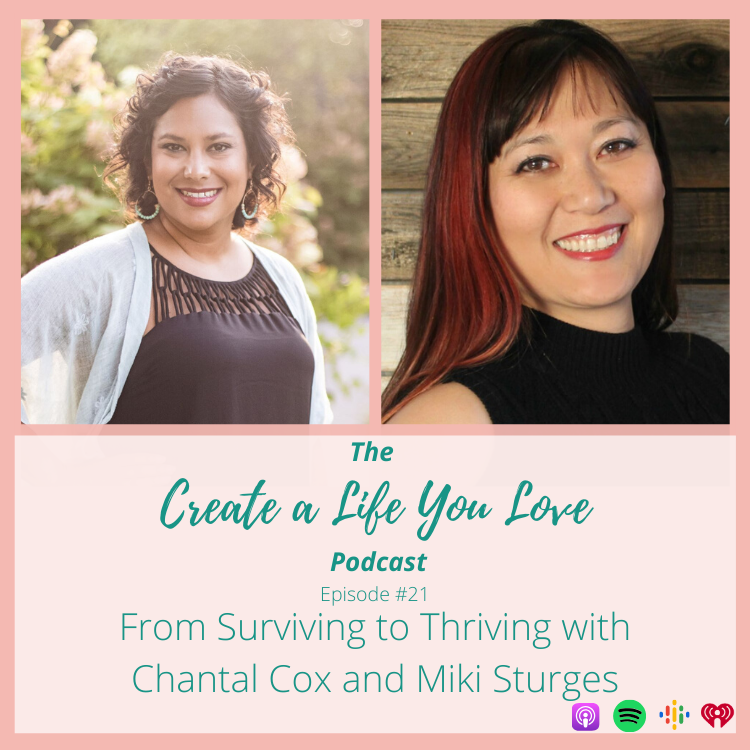 Today's episode is slightly different, after I interviewed Miki Sturges for episode 20, she invited me to be on her podcast and share my story. With her permission, I am excited to share it with you here today.
Owning my story continues to be a work in progress on my journey.  It is often easier to gloss over this particular chapter of my life.  However, I am reminded that I found strength in the women who were brave enough to share their stories with me.  Piecing my life back together after domestic violence was very isolating.  I was comforted to learn of women who I looked up to and respected having similar stories long ago in their past.  It gave me hope that there was maybe a future available to me, that this was merely a chapter of my story, not the end of my story.
I believe that there are other women out there who need to hear this message, so I choose to continue to bust out of my comfort zone and share when it feels appropriate.  If that someone is you, please know that you are not alone.  You are worthy of an amazingly beautiful future that is beyond what you can even imagine. 
Reach out and connect with me on my Facebook page "Create a Life You Love Coaching" https://www.facebook.com/CALYLCoaching/ and join the "Create a Life You Love Community" at https://www.facebook.com/groups/CALYLCommunity. 
Miki Sturges is a Life/Wellness and Certified Neurocoach.  She regularly highlights the stories of other survivors on her Facebook page "Coaching with Miki" https://www.facebook.com/coachingwithmiki/, be sure to check it out to hear the stories of other strong women and connect with her community "Rise Up Women Movement" at https://www.facebook.com/riseupwomenmovement/.
Enjoy the Journey,
Chantal