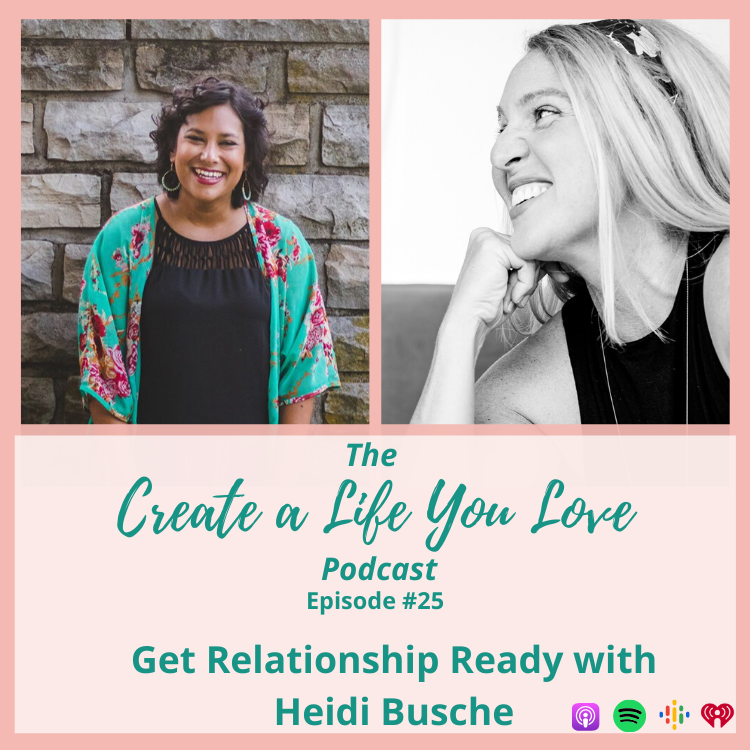 The featured guest was Heidi Busche, a speaker, author, and relationship expert. After years of striking out with guy after guy, Heidi finally bottomed out with men and relationships, and she became willing to do some work around men and relationships. The soul-level work that she did, completely transformed her perspective on the accessibility of love and relationships. And she realized that other women might need this work too.
In 2018, Heidi left that cubicle life in order to write her book and to pursue her passion, helping women identify and change painful patterns in their relationships.
Her first book, "Relationship Ready: How I Stopped F*cking Randos and Started Cupcaking my Soulmate" is available now on Amazon and Audible.
We covered so many amazing topics such as:
⭐️What "cupcaking" means
⭐️Her experience hitting rock bottom with men and relationships
⭐️How to create an ideals list - so you can get really clear on what you will and will not accept from a potential partner
⭐️3 types of unavailability to be aware of when dating
⭐️And SO much more!!
You can connect with her on:
Her website:
www.heidibcoaching.com
👉Be sure to sign up for her mailing list so you can get her FREEBIE "Six ways to STOP freaking out and to START finding your SOULMATE" (you know I already signed up for mine 😉)
Intstagram: honeyb52
Her Podcast:
https://podcasts.apple.com/…/the-relationship-…/id1495853211
The host, Chantal Cox, is the author of "Create a Life You Love: 10 Healthy Habits to Transform Your Life Now," and founder of Create a Life You Love Coaching. Chantal empowers women who want to break the chains of anxiety and depression through transformation coaching and sharing the CALYL Foundational Habits.
You can catch other video episodes of The Create a Life You Love Podcast within the free Facebook Group: Create a Life You Love Community. facebook.com/groups/CALYLCommunity
🎙Do you have a message you want to share and want to be a featured guest on The Create a Life You Love Podcast? Apply at https://forms.gle/SLBueVJEtSKkKf1h7
Enjoy the Journey!
Chantal