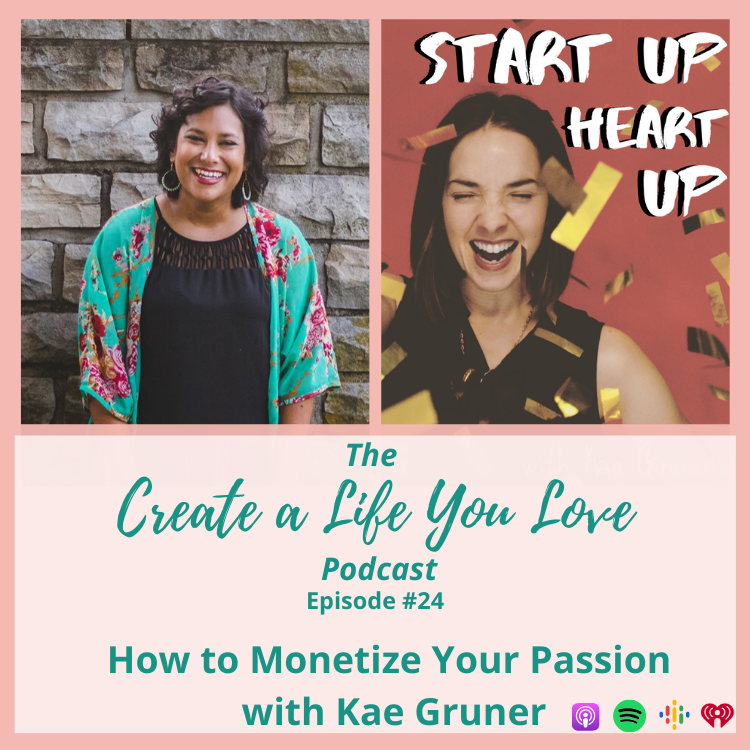 The featured guest was Kae Gruner from Start Up Heart Up. She is a Business & Intellectual Property Lawyer and shared simple tips to pursue your dream business, whether full-time or side hustle, to create a life, and job, you love.
We covered topics such as:
- Identifying and organizing your business ideas
- Figuring out which idea gives you the most joy (& excitement when you talk about it!)
-The difference between copyright and trademark
- And so much more!!
⭐️⭐️⭐️Be sure to grab Kae's FREE gift - her Simple Business Plan Template: https://www.startupheartup.com/businessplan
You can also connect with Kae on:
Her Website:
startupheartup.com
Instagram:
https://www.instagram.com/startupheartup
Facebook:
https://www.facebook.com/startupheartup
Email:
hello@startupheartup.com
The host, Chantal Cox, is the author of "Create a Life You Love: 10 Healthy Habits to Transform Your Life Now," and founder of Create a Life You Love Coaching. Chantal empowers women who want to break the chains of anxiety and depression through transformation coaching and sharing the CALYL Foundational Habits.
You can catch other video episodes of The Create a Life You Love Podcast within the free Facebook Group: Create a Life You Love Community by going to facebook.com/groups/CALYLCommunity
🎙Do you have a message you want to share and want to be a featured guest on The Create a Life You Love Podcast? Apply at https://forms.gle/SLBueVJEtSKkKf1h7
Enjoy the Journey,
Chantal