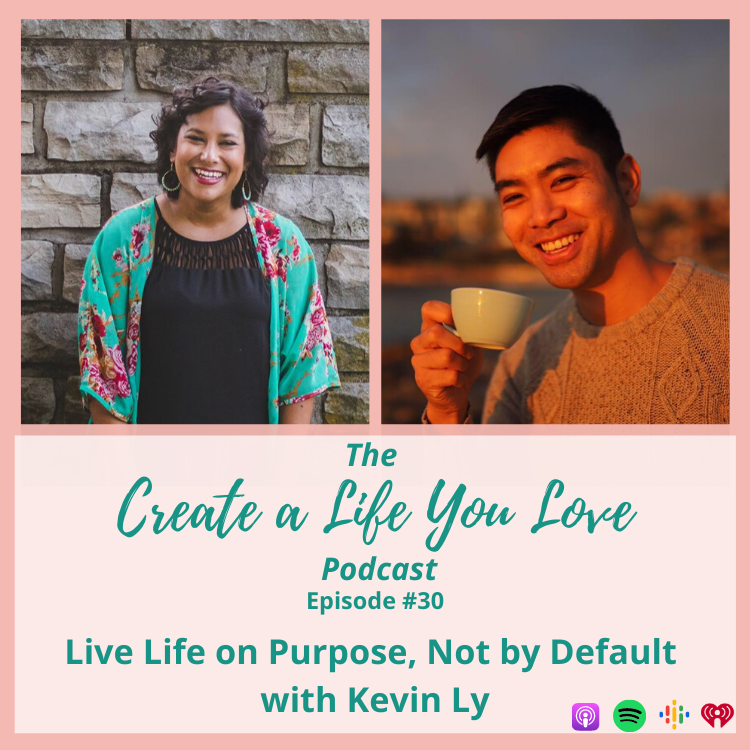 Welcome to today's episode of The Create a Life You Love Podcast.
Today's guest is Kevin Ly from Kevin Ly Social.  Kevin is a meditation and breathwork coach as well as an Angel Investor at Strange Love investments. He shared awesome tips for how to live your life on purpose, and take it off of default mode.
He is graciously gifting all listeners a FREE meditation and breath workshop, which will be especially helpful during these turbulent times.
Reach out to him for details and to connect with him at:
The host, Chantal Cox, is the author of "Create a Life You Love: 10 Healthy Habits to Transform Your Life Now," and founder of Create a Life You Love Coaching. Chantal empowers motivated professional women who want to break the chains of anxiety and daily stress through transformation coaching and sharing the CALYL Foundational Habits.