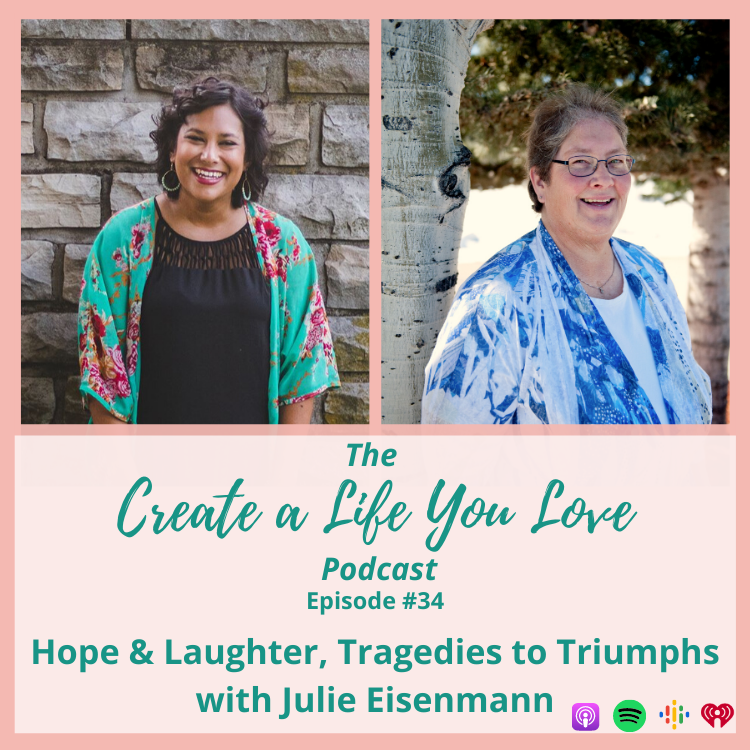 Welcome to today's episode of The Create a Life You Love Podcast.
The featured guest today is 
Julie Eisenmann. Julie is the founder of A Life Worth Living, where she empowers others to turn their tragedies into triumph.
You can connect with her at:
www.facebook.com/alifeworthlivingonline/
⭐️⭐️Email her for your copy of Julie's favorite Bible verses and/or to get signed up for her free 5 Day Challenge at julieeisenmann@aol.com.
👀You can catch other video episodes of The Create a Life You Love Video Podcast within the free Facebook Group: Create a Life You Love Community. facebook.com/groups/CALYLCommunity
⁠
🎙Do you have a message you want to share and want to be a featured guest on The Create a Life You Love Podcast? Applications for Season 2 are being taken at https://forms.gle/harVqzVkTZg4ivyf9
Enjoy the Journey!
Chantal