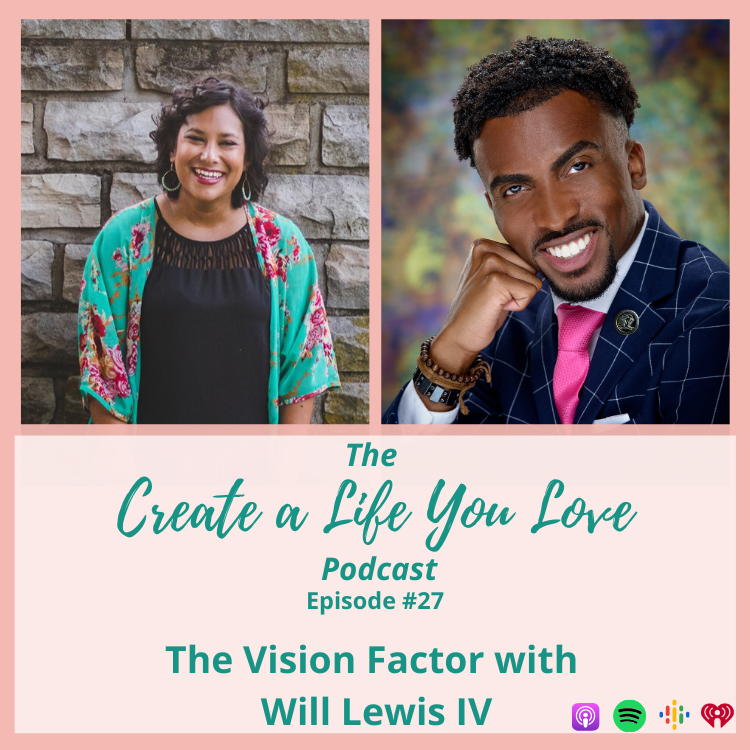 The featured guest is Will L. Lewis IV. Will Lewis is a young professional and native of Gary, Indiana. He is a graduate of Purdue University and the business owner of WL Photography and Marketing Solutions.
He is a strategic and tenacious leader noted for his ability to transform big picture visions into driven successful development. Through Visual Solutions, Applied Communication and Leadership Development he has reached many groups to diverse audiences from adolescents to corporate senior leaders. His passion includes adding value to others. "When I have added value, I have reached the goal."
Talk about a high dose of motivation and inspiration!! 😍
In fact, after we ended the interview, we ended up hitting on more content that just HAD to be shared, so there are 2 parts of this interview mashed into one podcast episode. 
Will covered the key ingredients of The Vision Factor:
⭐️Vision
⭐️Community
⭐️Exposure
⭐️Strategy
⭐️Accountability
⭐️Focus