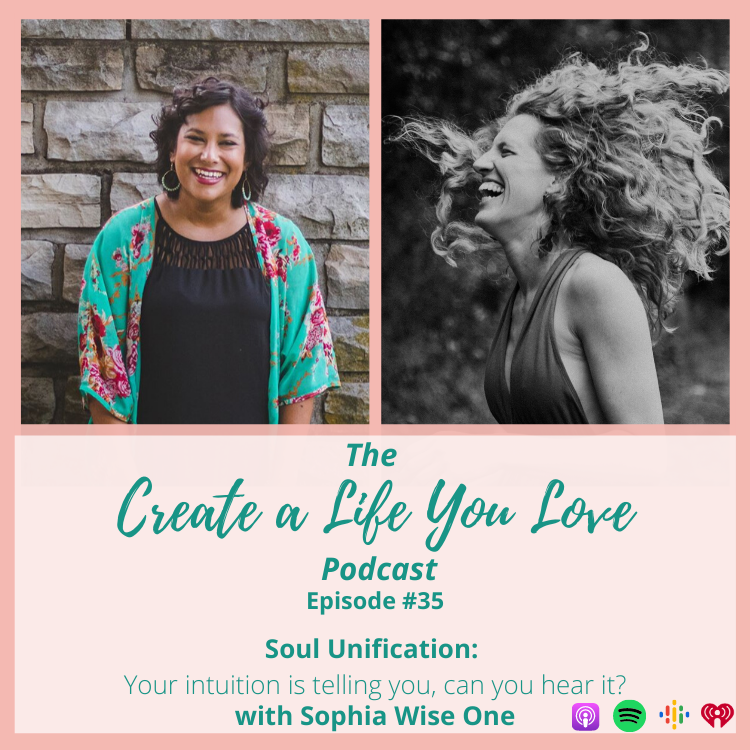 Welcome to today's episode of The Create a Life You Love Podcast.
The featured guest today is Sophia Wise One, a speaker, singer, mentor, transformational storyteller, visionary, and prayer of prayers.

We covered so many topics, such as:
⭐️Using Hydro Hot/Cold Therapy
⭐️How Sophia became the Spider Queen
⭐️Healing always means change
⭐️And so much more!!!

You can connect with her at:
sophiawiseone.com
https://www.instagram.com/sophiawiseone/
https://www.facebook.com/sophiawiseone/

⭐️⭐️Go to her website sophiawiseone.com to check out her book and Academy, "I Love My Life"

⭐️⭐️Sophia also generously gifted to all viewers/listeners her ebook, "The Energetic and Emotional Associations of the Pelvic Bowl" and webinar, "Ancestral Healing Teaching and Practice." Private Message her on her Facebook or Direct Message her on her Instagram to get access to those amazing freebies!!

⭐️⭐️As a thank you for tuning in, Chantal also opened up a few slots for 30 minute 1:1 clarity calls. These happen via zoom and are 100% complimentary.⁠ Head over to 👉 https://calendly.com/calyl/clarity⁠ to get yours scheduled before they fill up!
👀You can catch other video episodes of The Create a Life You Love Video Podcast within the free Facebook Group: Create a Life You Love Community. facebook.com/groups/CALYLCommunity
⁠ 
🎙Do you have a message you want to share and want to be a featured guest on The Create a Life You Love Podcast? Applications for Season 2 are being taken at https://forms.gle/harVqzVkTZg4ivyf9
Enjoy the Journey!
Chantal